Andy McKee will step down from Big Brothers Big Sisters of Grey Bruce at the end of this year after serving as its president for 20 years.
He's been part of the organization since the early 1990s, starting out on "Big Bunch" outings with groups of kids.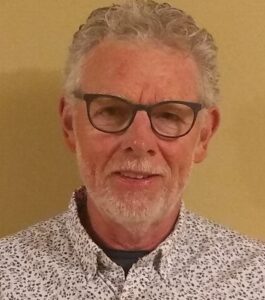 Board members played a hands-on role for many years when there weren't many on the board or much if any staff, McKee said in an interview .
Now it's a more a professional organization with offices in Harmony Centre, policies and a strategic plan, three staff and more regional board representation, with a goal to add more, he said.
"We've been fortunate to get some good people and as a result we've been growing like crazy," McKee said. "Years ago I said once the organization gets a higher profile, we get an (executive director) and we become relatively financially stable, that's when I was going to pack it in."
The organization's new president will be Emma Martin, of Southampton, who already sits on the board. She begins her new role in the new year.
BBBS Grey Bruce has overcome financial challenges and a shortage of volunteers that threatened to fold the organization.
Faced with closing in 2015 as a stand-alone Big Brothers or expanding the board, finding more funding and joining the national Big Brothers Big Sisters of
Canada, McKee led a board of four members who decided to go for it.
"I think it was Andy's push that said let's do this," said Lloyd Mohr, who joined the board about five years ago at McKee's request.
"He spent a lot of time, a lot of effort, they recruited a consultant for a short period of time and over the course of a year, they were able to meet all of the requirements of the national organization and become accredited Big Brothers Big Sisters."
"We're going to miss him. He's done an amazing job and I don't think anybody's going to be able to fill his shoes."
It's a continuing struggle to maintain enough "Bigs" to match with "Littles," McKee said.
Around 2015 there were six matches, now there are around 55 matches involving kids aged six to 16 — but around 50 more who are waiting for a Big Brother or Big Sister. Unmatched kids are included on group outings called "Big Bunches."
Mainly, more men are needed to volunteer as Big Brothers, McKee said.
"I always cheered for the underdog and some kids just never get a chance," he said. When his son was about 10 and joined Big Brothers activities with him, the boy made lots of friends and benefitted from the experiences, McKee said.
"When you took the little guys home and you dropped them off, they just opened the door and ran out and you didn't know whether you were doing any good or not. But I think you did in the long run," McKee said.
"They do a heck of a lot better in school, their self-esteem rises, they're more apt to go out and help in the community when they get older and some of our volunteer Big Brothers had a Big Brother when they were they were kids."
Some Bigs remain in touch with their Littles and some are invited to their school graduations and weddings.
The mentorship relationship helps some kids go in the right direction when they may have been headed the wrong way, McKee said. Children from homes of all economic levels benefit, he added.
The organization receives no government support but relies significantly on the community's generosity.
The 2020 annual report shows corporate donations chipped in 11 per cent of revenues, grants represented 18 per cent, fundraising 26 per cent and public donations 31 per cent. Fourteen per cent came from "other" sources.
At the end of 2020, the group's net assets were $80,448, with liabilities of $46,959.
"I just can't emphasize enough the support of the community. That's how we operate, 'cause we don't get any government funding," McKee said.
By Scott Dunn, The Sun Times, Owen Sound