"Big brother big sisters has been an amazing experience for me. Going into it as a big sister I was nervous to see what the experience was going to be like, but my little sister and I were matched so well! We have some similar interests that we share, and we have some different interests too that we teach each other about. I am surprised by how much I have learned already from my little sister. It's fun going out and doing fun things with my little but it's also nice to stay in and watch a movie or a couple episodes from the series we are watching together. It's nice having a younger friend who provides such a different outlook on the world and reminds me to step back and appreciate the simple things. I always look forward to hanging out with my little each week. We get along great and I can't wait to see what else our friendship will bring our way. All in all, we have developed a great friendship that I hope will last a very long time."
– Big Sister; Kelsey –

"This will be my 15th year involved in Big Brothers and have enjoyed being a part of the program. Over the time period I have had different little brothers in which I would like to think we have had positive experiences for both the little brothers as well as myself. The opportunity has allowed me to do activities, see movies, or shows that I normally probably wouldn't have done. Today I am still involved in my first little brother's life who was in the program in 2003. One of the reasons I joined is because of my brother-in-laws positive conversations how his big brother had helped him when he was in the program in the 70's.
Not all circumstances turn out perfect but all in all it has been a rewarding and positive part of my live and continues today." – Big Brother; Tim –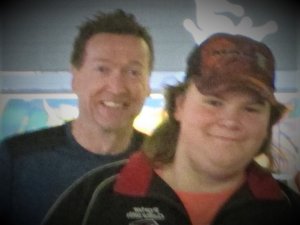 "I initially became a Big Brother thinking that I could make a difference in the life of a little kid. I was surprised to find out how much enjoyment I would get out of the relationship as well.
Being a big brother has been like reliving my childhood. It brings back fond memories of playing pick-up hockey and basketball at the local park.
Plus, I have gotten to share my own interests with my little brother. We have spent time rebuilding an old car, playing music, chess and also building a plane. We have tried out skiing and snowboarding.
My little brother has also shared his interests in fishing and swimming with me.
Together we have explored activities new to both of us; such as magic and card tricks, making a potato gun which we entered into the Kemble Pumpkin Chucking contest and got second place and also building a go-cart which didn't turn out so well… hahahaha.
We also have enjoyed the organized group activities; camping at Cyprus lake, canoeing and hiking.
The time usually flies by and I find that 5 or 6 hours goes by before we know it.
We don't always make plans to do something specific, sometimes we just meet to hang out and talk, play video games or see a movie.
Hopefully, the time we have spent together has planted seeds in his mind of what he can do when he puts his mind to it." – Big Brother; Kevin –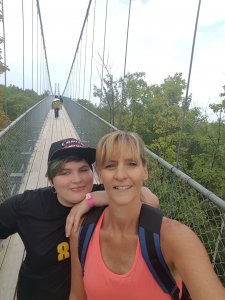 "I decided to become a Big Sister last year and I love it! My Little Sister and I plan fun outings and spend time together doing things we both enjoy – hiking, preparing dinner, scrap-booking, swimming, playing card games. We both get so much out of this experience. I feel privileged to be part of this amazing organization and to be doing something to make a real difference in someone's life. I highly recommend to others that they become involved too!"
-Big Sister; Cathy –
"Joining Big Sisters gave me the opportunity to make a friend. It helped me not only academically, but socially. Without my Big Sister, I would be lost because I love her, and she is a truly amazing person. I am grateful for this experience."
– Little Sister; Kirsten –
"Over the past 5 months of being matched with Kami, we have done so much together and learned so much about each other. From making bracelets, playing wii, drawing and colouring, watching Kami's favourite tv shows, playing soccer, and teaching her how to skate, we have experienced so many great things together, making many great memories to look back on. We have many goals to achieve, like teaching her how to play lacrosse, and trying new things together, making more memories and visits to look forward to.
As a big, it has been such a rewarding experience. I have had the privilege of mentoring Kami for the last 5 months, watching her grow and gain the confidence of such a strong, beautiful young girl. I feel that her presence has made me a much better individual.
I am honoured to be a mentor at Big Brothers Big Sisters of Owen Sound. Whether you are a little, who is an individual who just needs that bit of extra support, or a big, who is someone who has that extra love and support to give, I cannot stress enough how fulfilling it is to be a part of such an amazing organization. There is nothing bigger nor better than watching our youth believe that they can achieve their goals and dreams. Start something big."
-Big Sister; Brooke –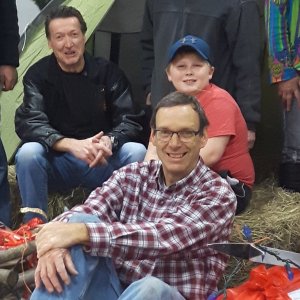 "I've been a Big Brother for 3 boys spanning a period of several decades. I can honestly say that this volunteering work has been one of the most rewarding parts of my life, right up there with raising my own children!
While being a Big Brother is major commitment both in time and energy, I have found that the special relationships I was able to develop with the three boys and all the activities and adventures we shared over the years made this a very special part of my life. It's been also evident that my Little Brothers have benefited greatly from the one-on-one attention of an enthusiastic and committed adult. The monthly "Big Bunch" outings where several Bigs and Littles would get together for activities like a canoe trip, snowshoe trek to some caves, or a rocket making session, have always been an especially enjoyable part of the Big-Little Brother "community" experience.
I heartily recommend that anyone in this area with a bit of time to spare and an interest in mentoring young boys or girls get involved with Big Brothers & Big Sisters of Owen Sound."-Big Brother; Bob-